Order from any of the links below!
Just to be clear, About My Mother… is a book about my grandmother, written by my mother. That's not to say About My Mother… is not about my mother – it is. In fact, About My Mother… is as much about my mother as it is about my grandmother. In that sense, it's really a book about my "mothers." It is not, however, a book written by me. True, I did write the foreword, and yes – I'm clearly pictured (in the photo displayed above) holding up a copy of a book called About My Mother… But that doesn't mean I've written a book about my mother. I haven't. Nor does it mean my mother's book is about her son. It isn't. It's about my grandmother. And my mother. Just to be clear.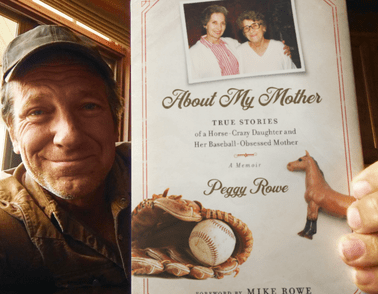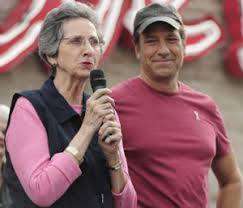 You'll be relieved to know my mother writes with more clarity than I. The stories in this book are filled with warmth and humor and lots of nostalgia for days gone by - pretty much everything I expected to find in a book about my Nana – the most interesting woman who ever lived. But there's also comfort in these pages. Comfort for every daughter who concluded her mother was from another planet. Comfort for every mother who concluded her daughter must have been switched at birth. Take it from me – a hopelessly biased son with no wife, no daughters, and no sisters – this is the best mother/daughter book I've ever read. And the best Foreword I've ever written.
Order the book and you'll get a bonus story that you can read now! Just follow the steps below.
How do I get the bonus story?
Click one of the bookseller links below to order the book (all booksellers are eligible for this bonus). If you already ordered, skip to step #2.
Copy your order # and head back to this page.
Fill out the form below to receive the bonus story to read now! The bonus story will be delivered to your email.